Register
Off Court Bocce Just for Fun Leagues Bocce · Co-Ed Tournament
Team Fees

Regular

$7.50

per player
Be Beautiful and Bocce!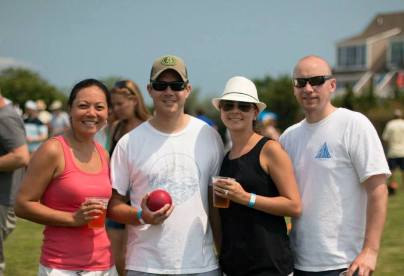 Bocce is attractive to all types of people because it's so versatile - you can play on grass in the middle of a city park, or you can roll right next to the ocean on a sandy beach. The sport is both casual to play and competitive in strategy. Men and women are on equal footing in this sport, and age is never an issue (as long as you're over 21!). We've found that it's a fantatstic way to connect with friends, family, neighbors - any group you want to spend more time with or build a better connection to. Off Court Bocce Club gives you the power to organize your own league for fun and bragging rights.

How to get involved:
Register
Sign up for a league and complete your $7.50 registration fee. Recruit a team-mate to do the same.
Recruit for your League
Share Off Court Bocce Club with friends and family to fill up your league or help your Commissioner get 10 teams of 2-players each
Play
Once your league has a reached the 10 team threshold, OCBC will invite you to download the mobile app.Use the OCBC app to organize your league's matches, message teams in the league and track scores. No courts needed, just grab your balls and go bocce.
Make memories. Build Relationships. Have a Ball!
Share your season highlights, smack talk and photos with OCBC on Instagram or Facebook. Then do it all over again and compete for bragging rights in your crew.
Tournament Notes:
Now accepting registrations!